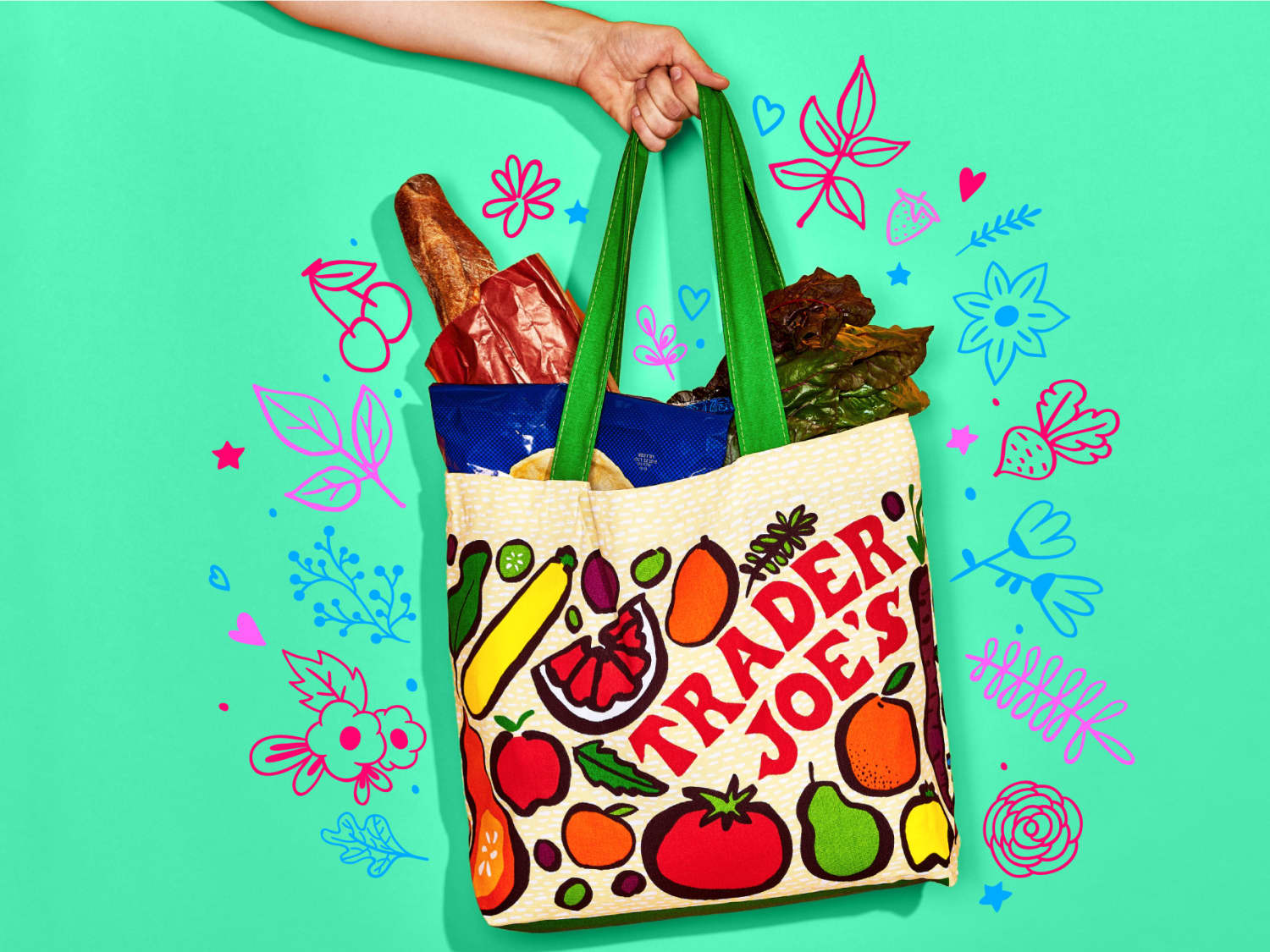 9 Best Trader Joes Cheap Stocking Stuffers – December 2022
When I worked at Trader Joe's, one of my absolute favorite things was getting to find out how people treated themselves. It didn't matter if it was a rainy Tuesday, an odd-numbered birthday, or a national holiday — there was always a daily stream of people grabbing perky succulent plants, a special bar of chocolate, or a technicolor bouquet of ruffled peonies.
These little luxuries add up to serious day-brighteners, a little jolt of vitamin C to the soul. And for me, that's absolutely how I roll with stocking stuffers, gathering all the things the people in my life might forget to treat themselves to around the holidays.
Whether you're looking for someone who's in need of some pampering, about to go on a post-holiday adventure, or simply, just an eater (or an incredible mix of all three), there's a little special luxurious something for their stocking this year at Trader Joe's. Let's take a look.
1. Mini Succulents, $2.99 each
I'm not sure the exact science behind this, but tiny things are just so much cuter than their full-sized counterparts, and that's absolutely the case with these pint-sized succulents. They're not only a great buddy to perch on a desk, windowsill, or a sink for an instant pick-me-up, but they're also an ideal plant for someone with a slightly-less-than-green thumb. And at just $2.99, they're a pretty affordably delightful luxury.
Pro-tip: I highly suggest driving home with these in your car cup holder, if you can swing it. You'll save your future self a lot of dirt spillage.
2. Sipping Chocolate, $4.49 for 9 ounces
Ounce per ounce, this rich, silky chocolate mix that's modeled after European-style sipping chocolate is likely what you'll see when you look up the dictionary definition of "decadent." It takes me right back to when I was very lucky to live with a French roommate who'd make homemade chocolat chaud all winter, spoiling me forever. Hands-down, this is one of the best "hot chocolate mixes" you can buy. Don't @ me! Or do, and tell me where you get your favorite hot chocolate.
3. Portuguese Flor de Sal, $4.99 for 5.11 ounces
I mean, does this even need any explanation? Paying $4.99 is way cheaper than buying a flight to Lisbon, and you don't even have to go through customs to bring this adorable salt well home. This Portuguese flor de sal is also hand-harvested, which means you'll get delicate and flaky salt crystals very similar to French fleur de sel. Add these on top of your next batch of chocolate cookies (or sipping chocolate) and you might see the bottom of the well very soon. Be on the safe side and get a few of this seasonal treat while you're at it.
4. Instant Coffee Packets, $2.29 for 10 (.42-ounce) packets
This is one of my favorite tricks I learned about from a favorite store regular. While instant coffee can often come in a bulky container (and without mix-ins), these single-serve packets come already dressed up with cream and sugar. These are made for drinking as a hot coffee, but as an iced-coffee-year-round person, I'll often shake things up on camping trips with an insulated mug full of gas-station ice in the morning to really feel deluxe outdoors. I'm also very excited to add these packets to my next chocolaty campfire dessert for a bit of decadence.
5. Soft & Juicy Mandarins, $2.99 for 6 ounces
Soft, sweet, and tart, these dried mandarin orange segments have earned a spot in my purse, my car's glove compartment, and heart. They register at that ideal sweet spot between candy and fruit, and I'm never without a bag or two like, ever. They basically are what road trips taste like to me at this point, and it's exceptionally easy to eat a bag of these.
6. Candy Coated Milk Chocolate Covered Peanuts, $2.69 for 6 ounces
Let's be real — I'm always fishing out the chocolate in my trail mixes. So I do one better and just buy straight-up candy for my camping trips. Okay, I do mix them with my favorite fruit and nuts of choice (especially the aforementioned dried mandarins). And if these melt a little bit in your backpack and cover the soft and juicy mandarins? Even better.
7. Rose Water Facial Toner, $3.99 for 4 ounces
Perfect for after a shower or bath, this facial toner is floral without being too overwhelming. It's one of my favorite skin calmers and it gets even more refreshing when you let it chill in the fridge before you spritz away.
8. Rich Hydrating Face Sheet Mask, $1.49 each
Who doesn't love a mask? I love how they momentarily force me to slow things down, and for $1.49 that's a pretty affordable reminder to relax a bit while hydrating my skin. Similar to the toner above, these face masks are even more of a treat after a couple minutes of chilling in the fridge before applying.
9. Simpler Wines White Sparkling Wine, $5.99 for 4 (250-ml) cans
Technically speaking, these canned wines do fit in a stocking. The Simpler Wine Sparkling White has become one of my new favorite easy mixers for Aperol Spritzes (and so much easier than cracking open a whole bottle of Prosecco). Not only are they ideal for an overdue bubble bath, but also for making cute gift sets, too.
This year, I'm planning on breaking this four pack up to make mini Aperol Spritz stocking stuffers (along with dried orange peels, mini bottles of Aperol, and sparkling water). Warning: These tiny cans contain about a third of a bottle of Italian sparkling white wine each, so just be careful, as they go down quite easily.
What little luxuries are you stocking up on at Trader Joe's this season?