Tired of going to the same restaurants? Here's what's new, noteworthy around New Orleans | Where NOLA Eats
[ad_1]

Known for its food and variety of flavors, the New Orleans restaurant scene has always been a top contender and is home to many classic and award-winning restaurants.
While it may be tempting to go to the same places you know and love, new restaurants are constantly popping-up and it can sometimes get difficult to keep up.
To shed some light on what's new, we rounded-up a couple reviews of a few new restaurants in the New Orleans area.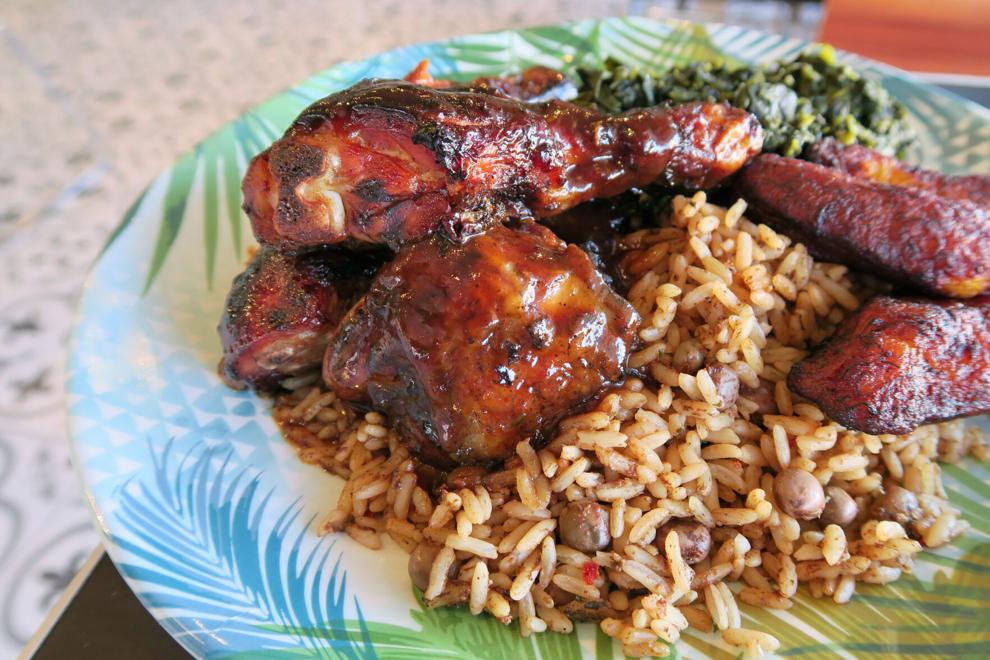 The opening menu at Lisa "Queen Trini" Nelson's new Mid-City restaurant is short, but it bears close attention from diners. Even people well-versed in the cooking of Nelson's native Trinidad and Tobago will find some unfamiliar and singular dishes here.
That's because Nelson's cooking is a reflection of her roots and also her journey, and the new restaurant Queen Trini Lisa represents a big step on that path.
One prime example is the barbecue jerk chicken, a dish that starts with the earthy, peppery spice of classic jerk preparations and then layers on barbecue sauce that's dark as molasses, just a tad sweeter, a bit smoky and lip-smacking good.
Read the full story here.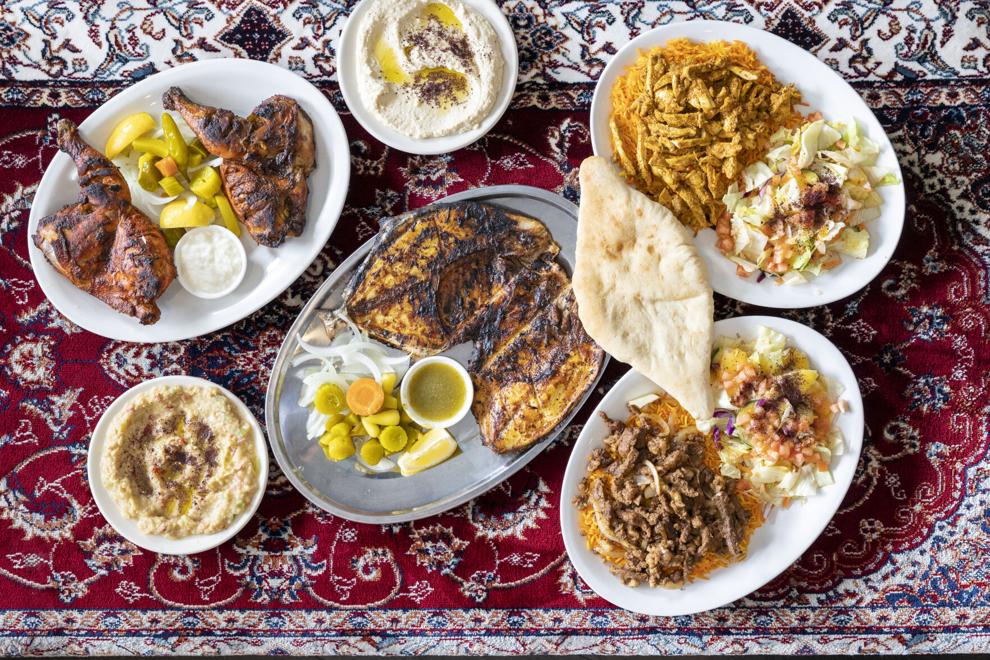 Friendly and engaging from the moment we walked into his restaurant, Almasgoof, Mahmoud "Alan" Alhattab grew perceptively more enthusiastic with each dish he brought to the table. He had much to show us.
First came the hummus – familiar, pleasingly thick, speckled with sumac – and the Iraqi salad, simple, fresh, with a touch of sweet-tart pomegranate syrup, and a prelude of what was to come.
The main course, the reason I'd assembled a carload of friends for a Sunday lunch in Metairie, was the fish. It was whole pompano, a dish we could smell before we saw, emanating the aroma of wood smoke as Alhattab drew it through the dining room.
Read the full story here.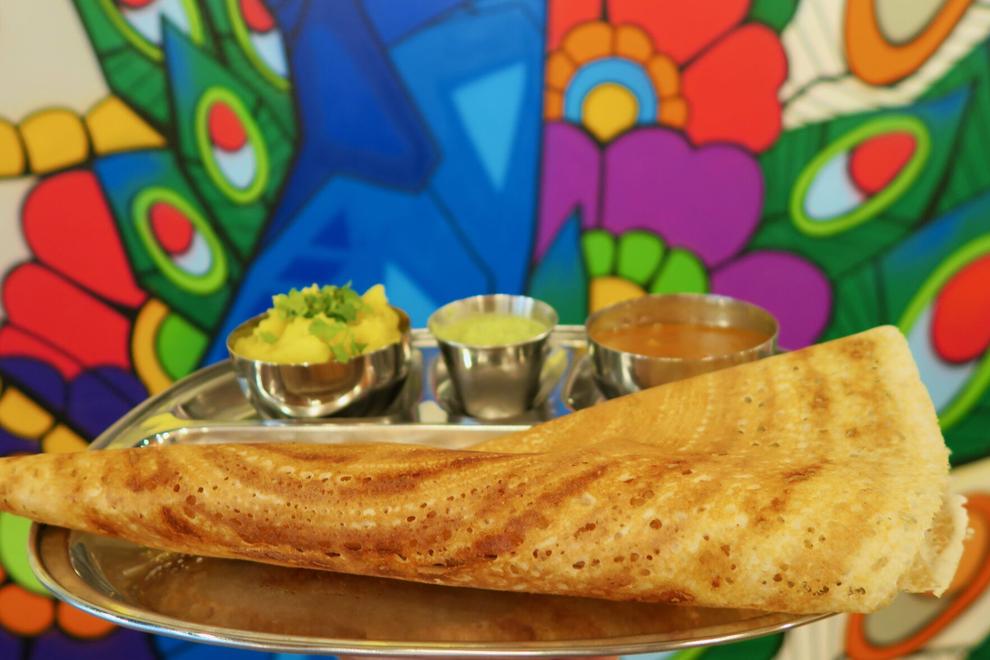 Dosa starts with a dollop of fermented rice and lentil batter, transformed by a piping-hot griddle into a crêpe-like creation. It's by turns lacy, pancake-puffy and toasty warm. You pull it apart to dip, dredge and fold to carry vegetables, chutney and meat. No two bites seem precisely the same.
Dosa is at the center of Tava Indian Street Food, a new restaurant in the CBD, which takes its name for the word for the dosa griddle itself. It's the most traditional aspect of a menu devised to depart from the familiar conventional Indian restaurant template of butter chicken and sag paneer.
Many of the dishes here start with a street food appreciation of casual shareability, and many bring the energy of second-generation fusion.
Chef/owner Manish Patel wanted to bring a different type of Indian restaurant to New Orleans, and Tava is the result.
Read the full story here.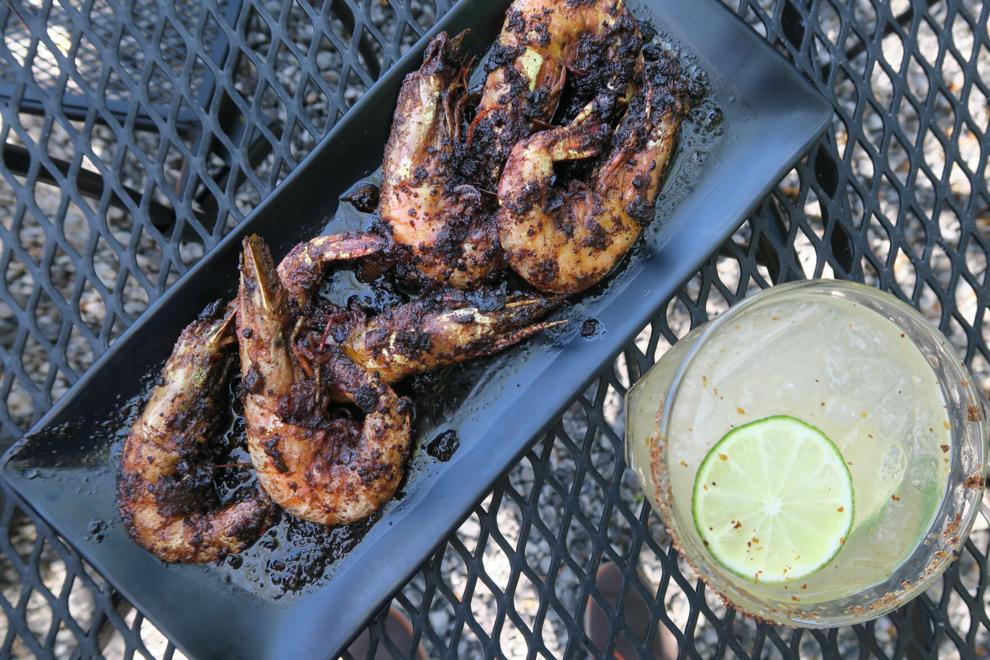 The barbecue shrimp at Afrodisiac are big, beautiful and buttery. They're also spicy, though not in the usual black pepper way of the New Orleans staple.
Here, the heat comes from a Jamaican jerk seasoning, pulsing with Scotch bonnet pepper, a strong dose of allspice and thyme. The first bite pops on the palate and then keeps coming, not overwhelming, but robust and riveting.
The dish also serves as a fitting first taste of Afrodisiac, a restaurant that blends Jamaican and New Orleans Creole flavors.
What started as a food truck has grown into a full-service restaurant in Gentilly.
Read the full story here.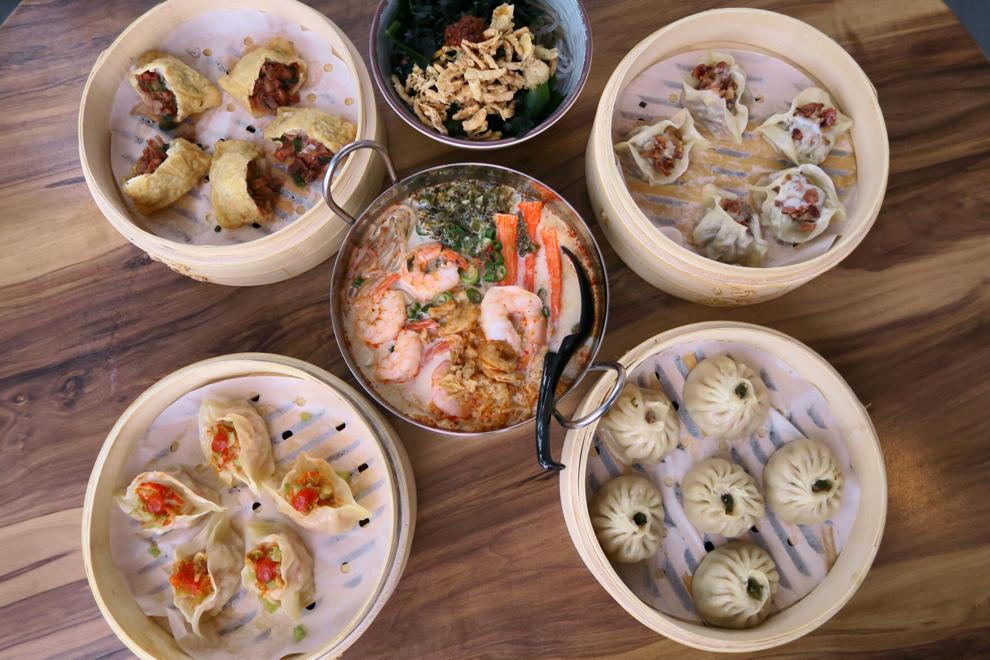 Tender dumpling wrappers enclose a delicate mix of shrimp, crab and ginger. Glass noodles swirl through a hot pot of seafood and broth dappled with fiery chili oil. Cakes and tarts look too artistic to eat, at least for a moment, but when you do, they hit that elusive balance of sweet yet not too sweet.
This mix of dessert and dim sum is the hallmark of Wishing Town Bakery Café, which has swiftly grown from its start as a home-based business.
The second Wishing Town location opened March 10 as a patio cafe on a busy Uptown corner of Magazine Street.
Read the full story here.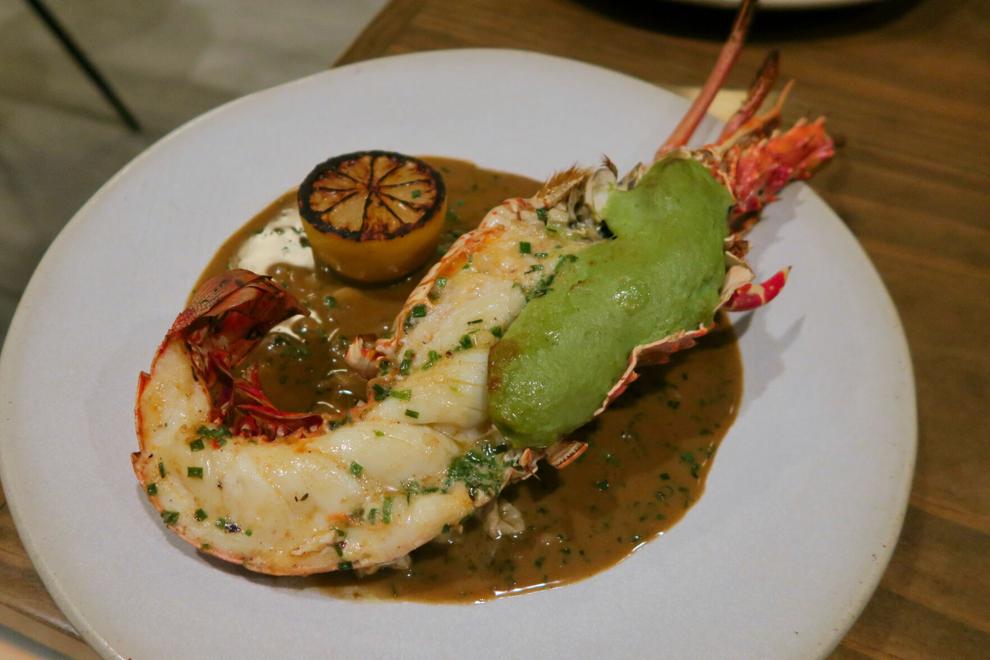 The look around the dining room is spare, with smooth gray walls catching the patterns of artful light fixtures. Then a flash of flames from the grill played across the room, in sync with the aromas of sizzle and char coming from it, and our attention was fixed on the open kitchen, and what might come from it next.
This kitchen stands where there was once a theatrical stage. Now it puts on a show of vivid, sometimes eye-opening flavors, alongside an oyster bar drawing from local and far-flung waters.
The new restaurant Le Chat Noir opened in mid-December, bringing back an old name now recast for a much different role.
Read the full story here.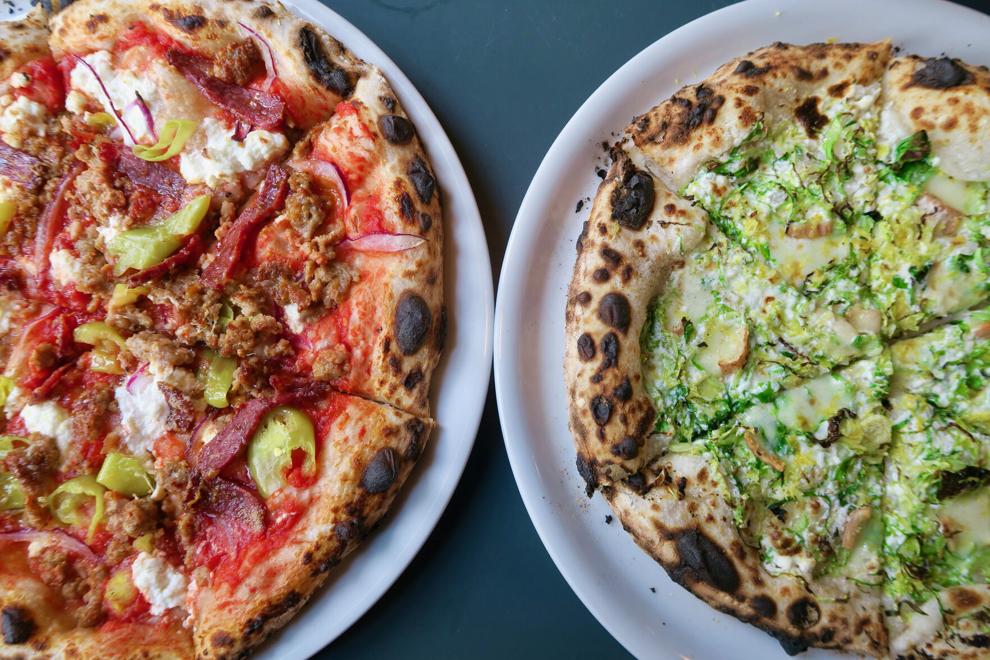 The newly opened Margot's is a family-friendly neighborhood restaurant that sometimes feels like a modern cocktail lounge, and other times like an impromptu wine tasting.
The pizza is wood-fired, Neapolitan style, with leopard print patterns of char-marked bubbles around the edge of a sourdough crust.
The cocktails can go classic or contemporary at a bar that has not one negroni, but an entire section of variations on the stirred Italian staple. And when it comes to the wine, your pizza pairing may come after a quick consultation at the table instead of a scan of the wine list.
Read the full story here.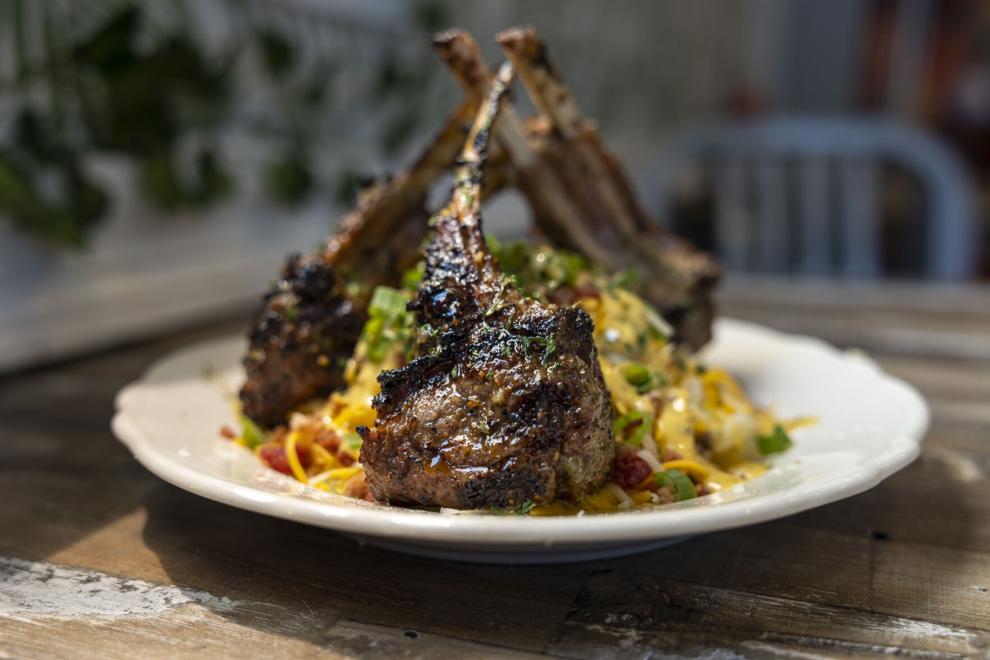 Maybe you can drive past a restaurant called 8 Fresh Food Assassin without wondering what it's all about. I cannot. Pulling over to find out for lunch recently revealed far more than an eye-catching name.
Manny January opened 8 Fresh Food Assassin in May in a stand-alone storefront by the clubs and strip mall shops of North Claiborne Avenue, near Elysian Fields.
January explains the name like this: "I'm from the 8th Ward, my first menus had eight dishes, I cook fresh and I assassinate it."
That he does. This could play out with the straight-up fried fish and shrimp plate, showing the careful hand and intuition that goes into making these tight and right; or it could be the lamb chops, with a charred edge, buttery succulence and a backstory leading to one of the city's most famous French Creole restaurants.
Read the full story here.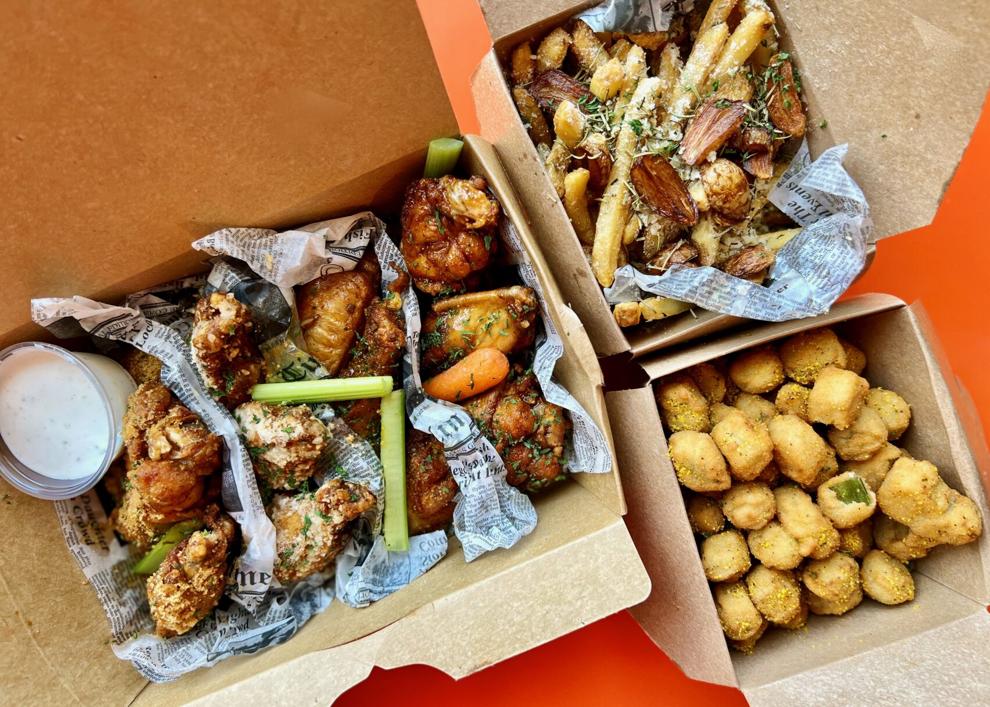 The shed-sized storefront in the middle of Freret Street's restaurant row has birthed a succession of restaurants that went on to grow beyond it, beginning with the original Dat Dog.
The latest to take up residence here is a family restaurant that is already on its own upward trajectory.
J's Creole Wings opened at 5031 Freret St. last week. It's the third location for a concept that got started in the 7th Ward in 2017, built as a colorful cluster of shipping containers attached to a patio near the big exit ramp on North Claiborne Avenue by Elysian Fields.
Another location opened in Slidell, at 1325 Gause Blvd., earlier this year. More are in the works, with restaurants under development in Westwego at 1101 Westbank Expressway, in New Orleans East at 7152 Crowder Blvd. and in Metairie at 1914 Veterans Blvd.
Read the full story here.


[ad_2]

Source link