Chicken Bacon Ranch Bubble Up
Chicken Bacon Ranch Bubble Up- this easy casserole is full of chicken, broccoli florets, bacon, 2 types of cheese and biscuit pieces all baked together in one delicious casserole.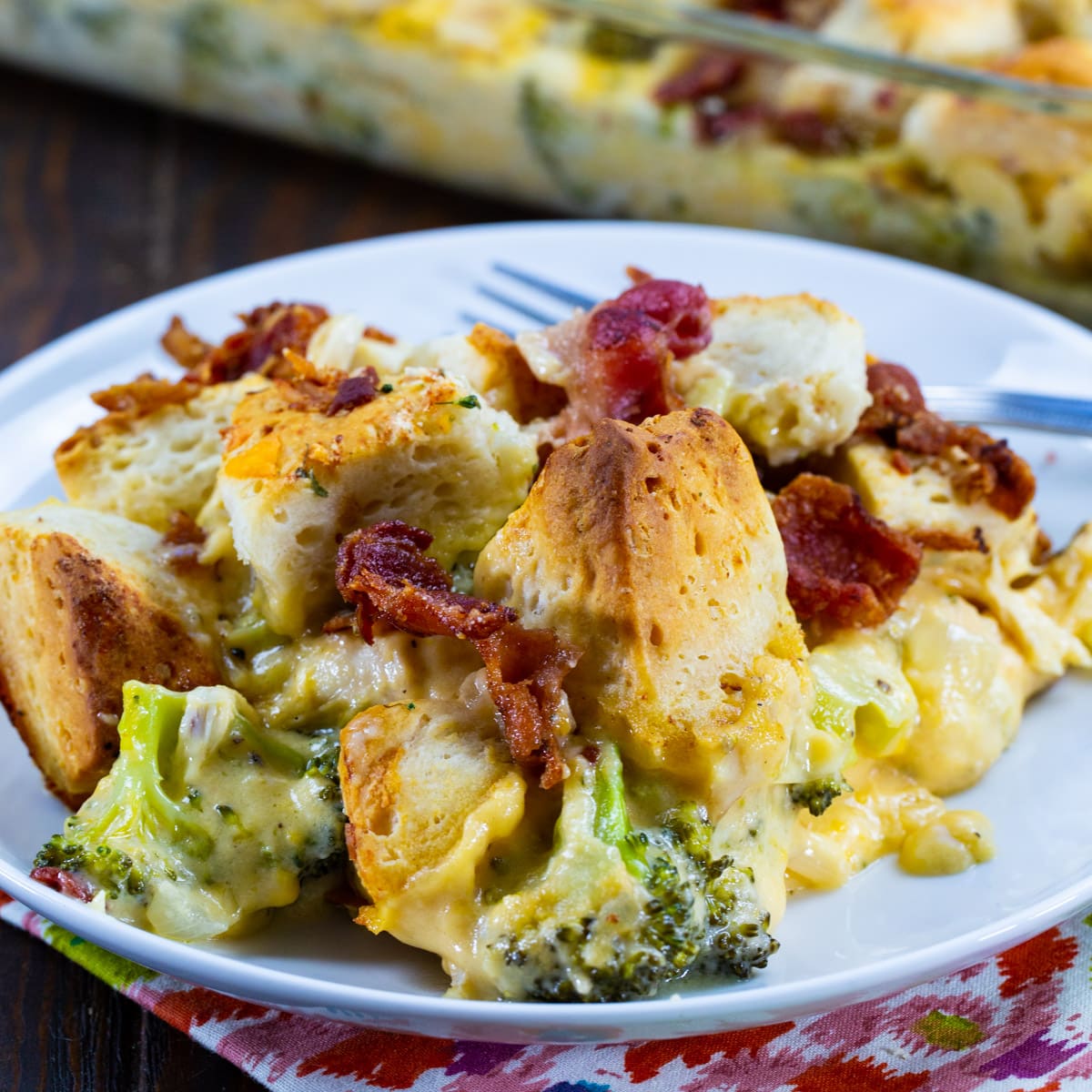 Some ranch seasoning adds extra flavor that makes this casserole hard ot resist. Very kid-friendly.
Convenience Ingredients
This recipe makes use of refrigerated biscuits and rotisserie chicken for ease and convenience, making this easy dinner recipe perfect for a weeknight meal.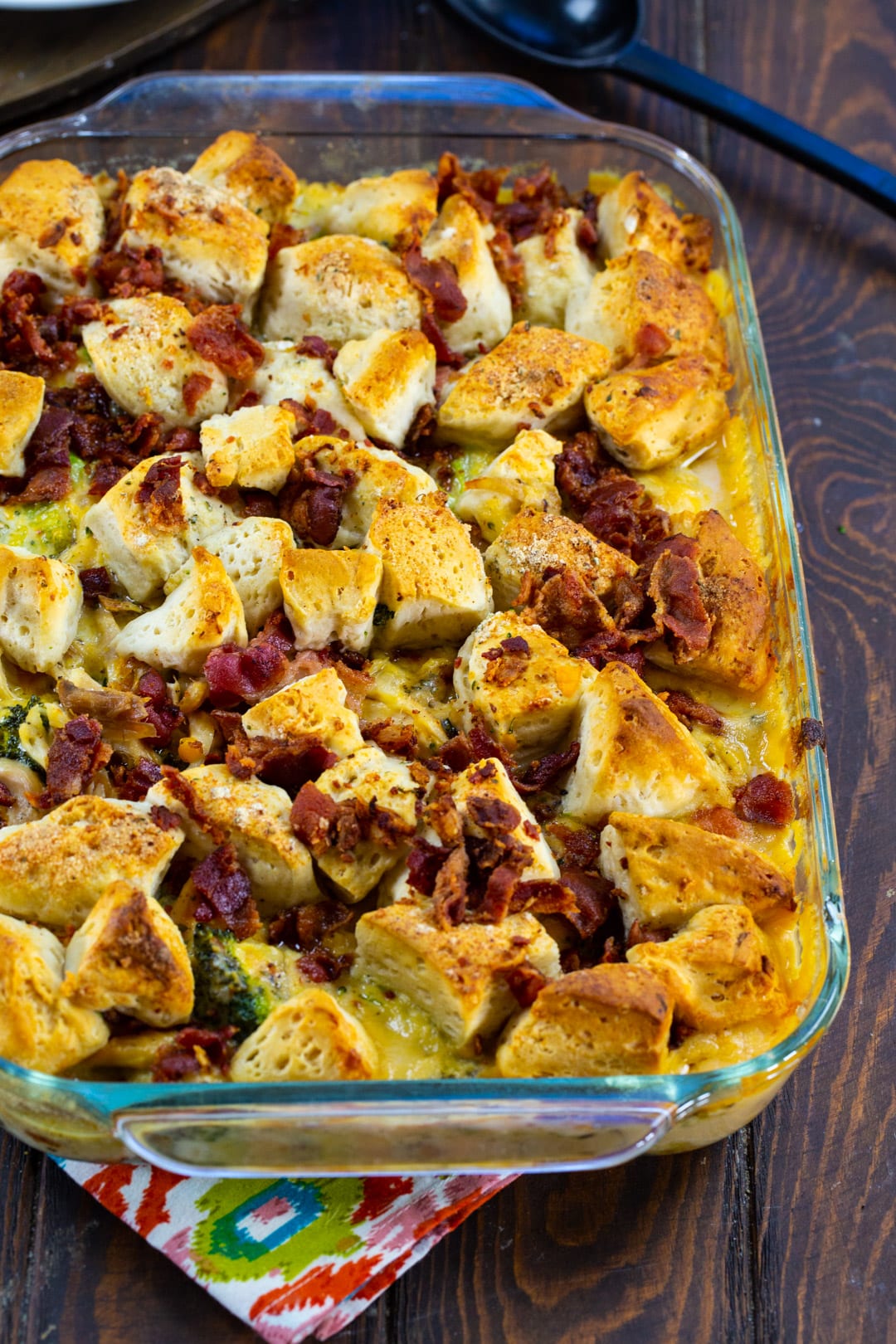 Biscuit Pieces
I like to cut each biscuit piece into 6 pieces to make sure they cook all the way through. For a Bubble-Up, the biscuits are usually mixed in with the filling, but for this version, I like adding them on top.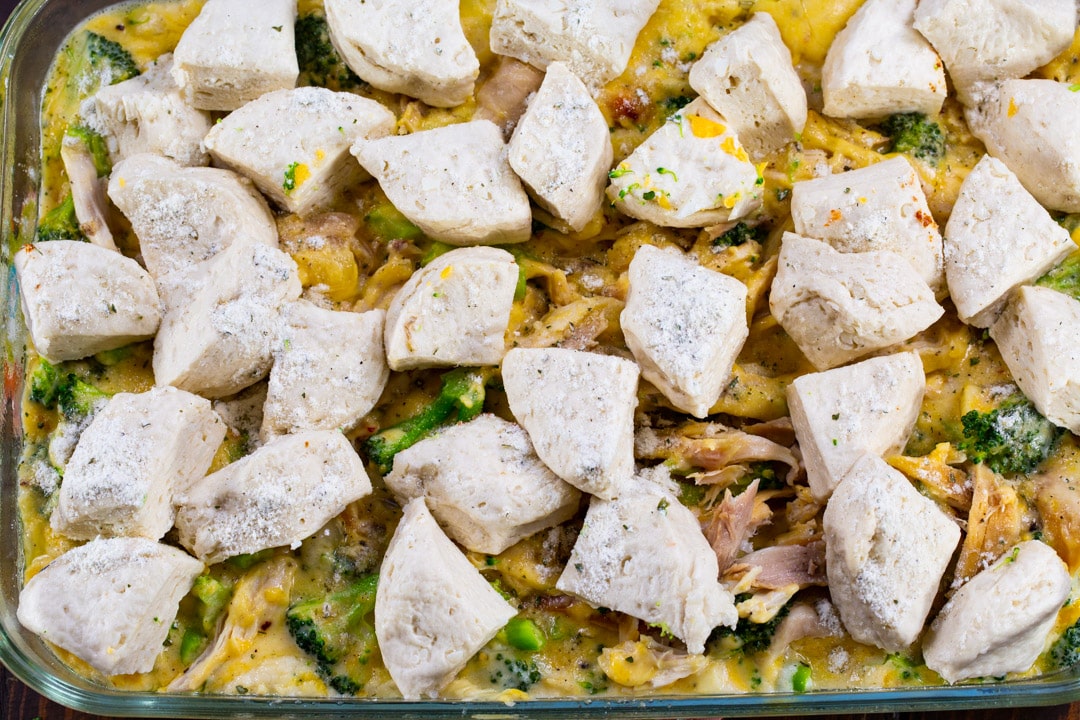 Add A Little Spice
If you want to spice it up, add 1/2 teaspoon of crushed red pepper flakes.
Prep Ahead Of Time
This casserole can be prepped up to 8 hours ahead of time. Assemble the casserole but don't add the biscuits and bacon. Just before baking, add them and the remaining ranch seasoning. Add a few minutes to the baking time.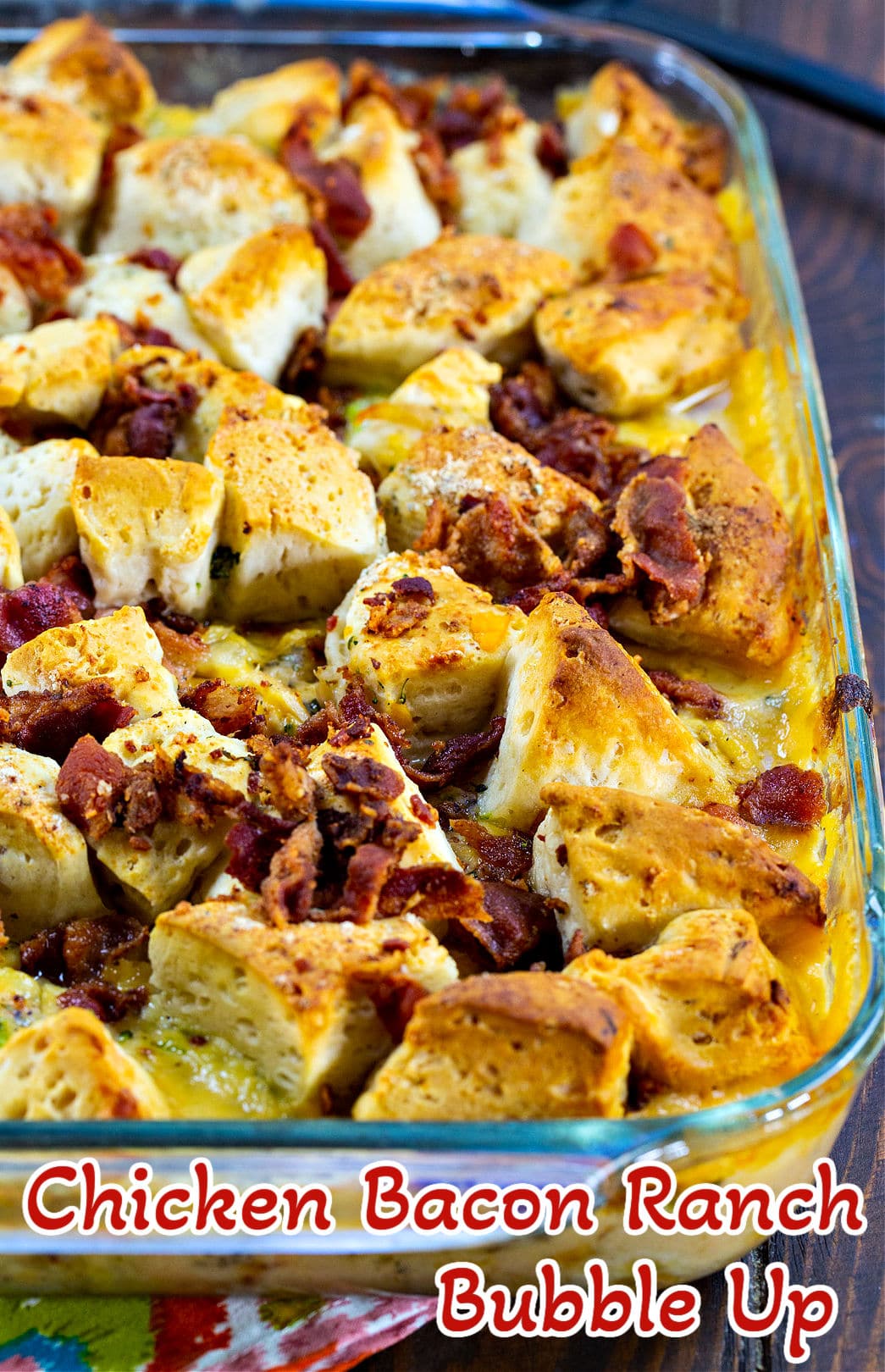 Recipe Tip
The broccoli can be left out or substituted with cauliflower or green beans.
Chicken Bacon Ranch Bubble Up Storage
Best eaten shortly after it is made because biscuits never seem to taste as good a day or two later. Can be stored in an airtight container in the refrigerator for 3 days.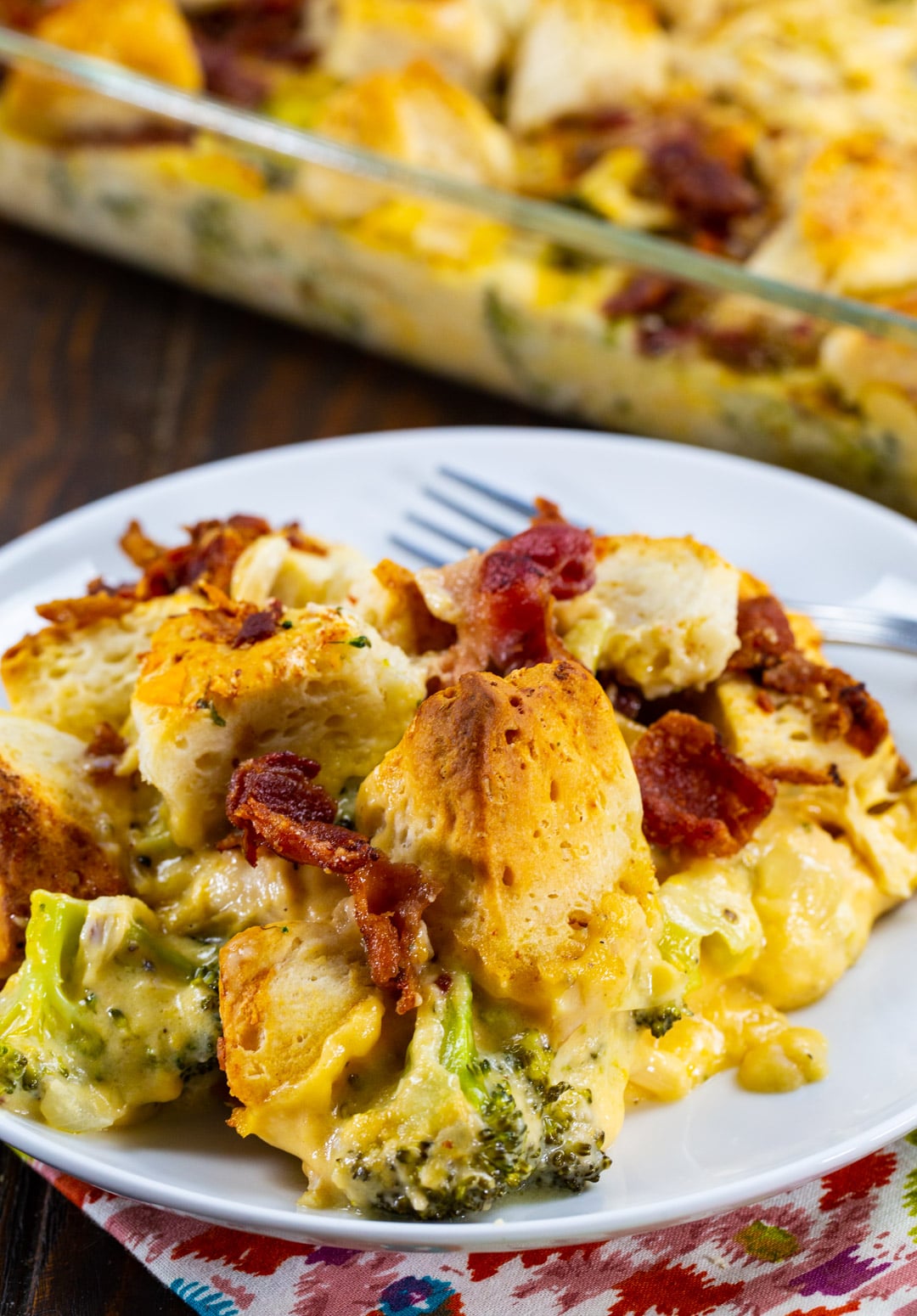 More Chicken Casseroles
Cook bacon in a large skillet until crispy. Remove bacon to a paper towel-lined plate.

Drain all but 2 tablespoons of bacon grease out of the skillet. Turn heat to medium and add the onion. Cook for 3 minutes to soften.

Add the butter to the skillet.

When butter is melted, add the flour. Cook and stir for 1 minute.

Gradually whisk in milk and then add broccoli.

Bring to a simmer for 2 minutes, stirring frequently.

Stir in 1 teaspoon of Ranch seasoning, the chicken, and both cheeses. Turn heat to low and cook until cheese is melted. Remove from heat.

Season to taste with salt and pepper.

Preheat oven to 350 degrees and grease a 9×13-inch baking dish.

Transfer chicken/broccoli mixture to baking dish.

Cut each biscuit into 6 pieces. Scatter them over the chicken mixture.

Sprinkle the remaining ranch seasoning on biscuits.

Crumble the bacon and sprinkle on top.

Bake for 25 to 30 minutes or until biscuits are cooked through.
Want to Save This Recipe?