de Buyer Carbon Steel Fry Pan Giveaway (US Only) • Just One Cookbook
Win a MINERAL B PRO Carbon Steel Fry Pan from de Buyer for your everyday cooking! 5 winners will be selected.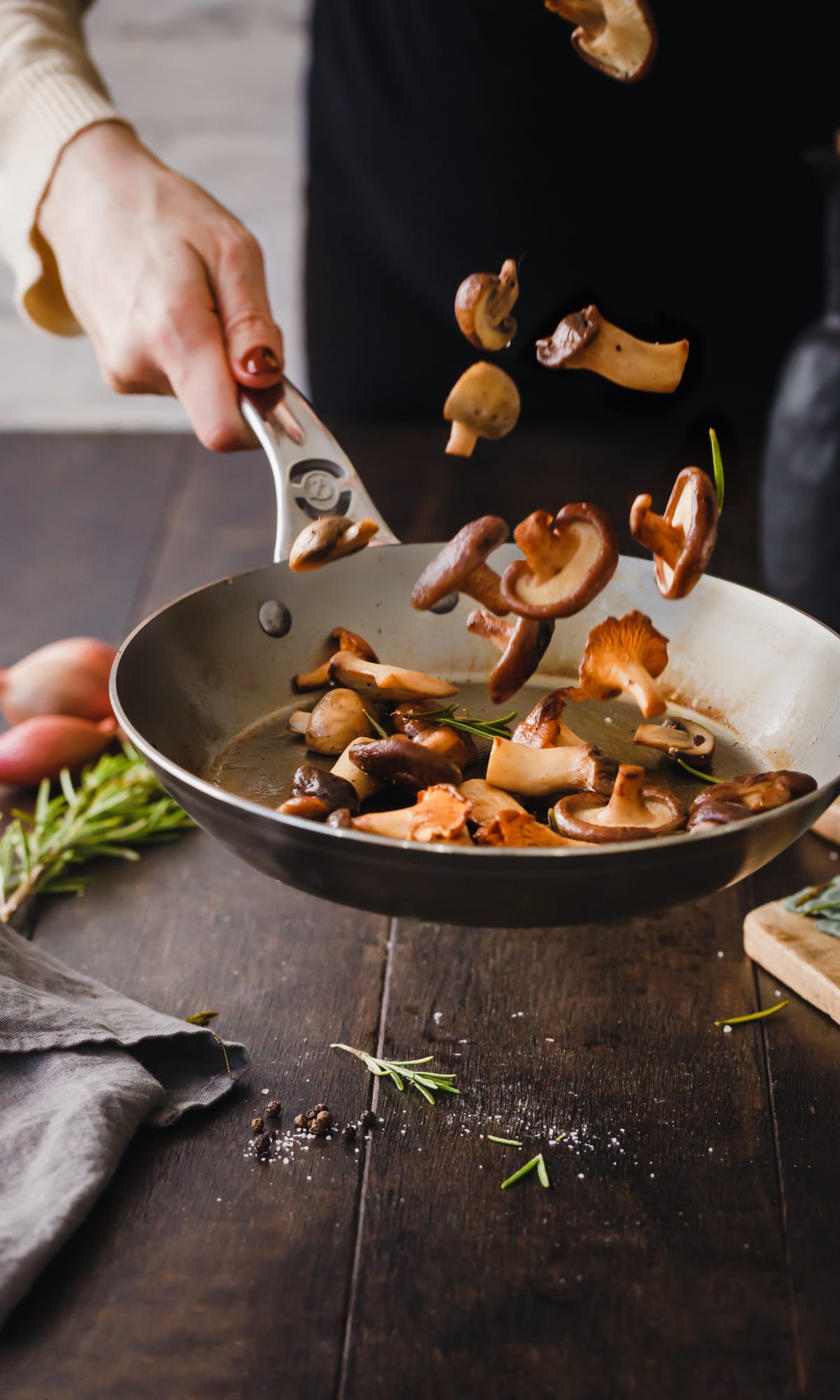 Holiday Giveaway I'm super excited to partner with de Buyer to giveaway their MINERAL B PRO Carbon Steel Fry Pan to 5 lucky winners! This is the ONE pan that I use for pan-frying, stir-frying, grilling, and searing food. It is a kitchen workhorse and I know you're going to love it too. So enter now for the giveaway.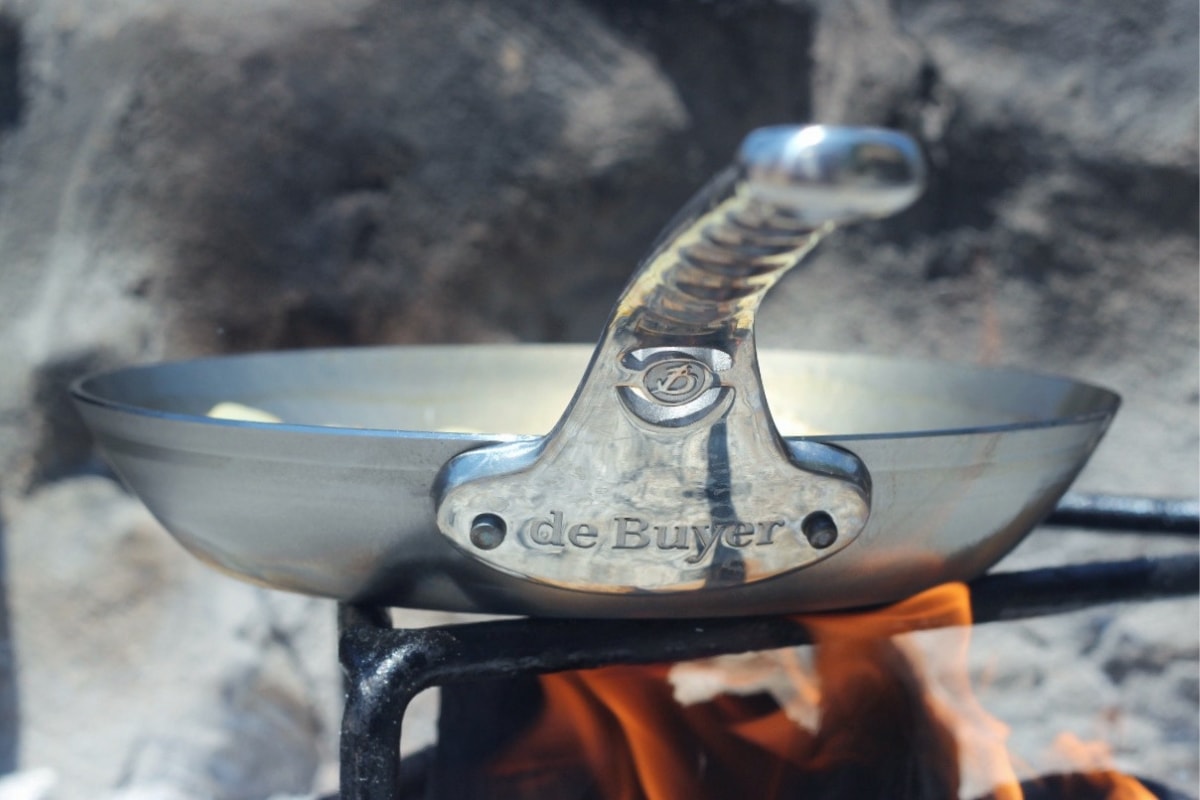 What I Love About de Buyer MINERAL B PRO Carbon Steel Fry Pan
Over the years, I've used various pans—including stainless steel, cast iron, and non-stick—for cooking many Japanese dishes. However, it wasn't until 2018 (4 years ago) when my family watched the documentary "The Devil We Know" on the health hazards of cooking with non-stick pans that led me to this de Buyer carbon steel fry pan. It's become my perfect everyday pan and here are just some of the reasons why I love it:
Naturally non-stick. You don't have to worry about artificial coating like non-stick pans that could potentially leak into your food after a few years of use.
The ease of use – The pan itself is very sturdy and warp-resistant yet it is lighter compared to cast-iron pans. The special heat-stop handle makes it very safe and convenient to cook with. It also comes in different sizes and the flat bottom takes up less space than a wok.
Retains heat and cooks food beautifully. You can easily achieve caramelization without issues.
Safe to use on all heat sources, including induction, oven, grill, and open fire!
Sure, it is an investment, but it's made to last. You'll need just some basic care and seasoning for a kitchen pan that lasts you a lifetime!
I own four de Buyer pans:
The main difference between MINERAL B and MINERAL B PRO is the handle. The handle of the MINERAL B frying pan gets very hot as you cook, so I buy a separate silicone cover to protect my hand (restaurant chefs use a kitchen towel). The new MINERAL B PRO has a signature heat-stop handle, so you now don't need to worry about the hot handle.
I use my de Buyer carbon steel pans to cook Oyakodon, Pan-Fried Teriyaki Tofu, Napa Cabbage Stir Fry, Mazesoba (Mazemen), Mentaiko Udon, and more!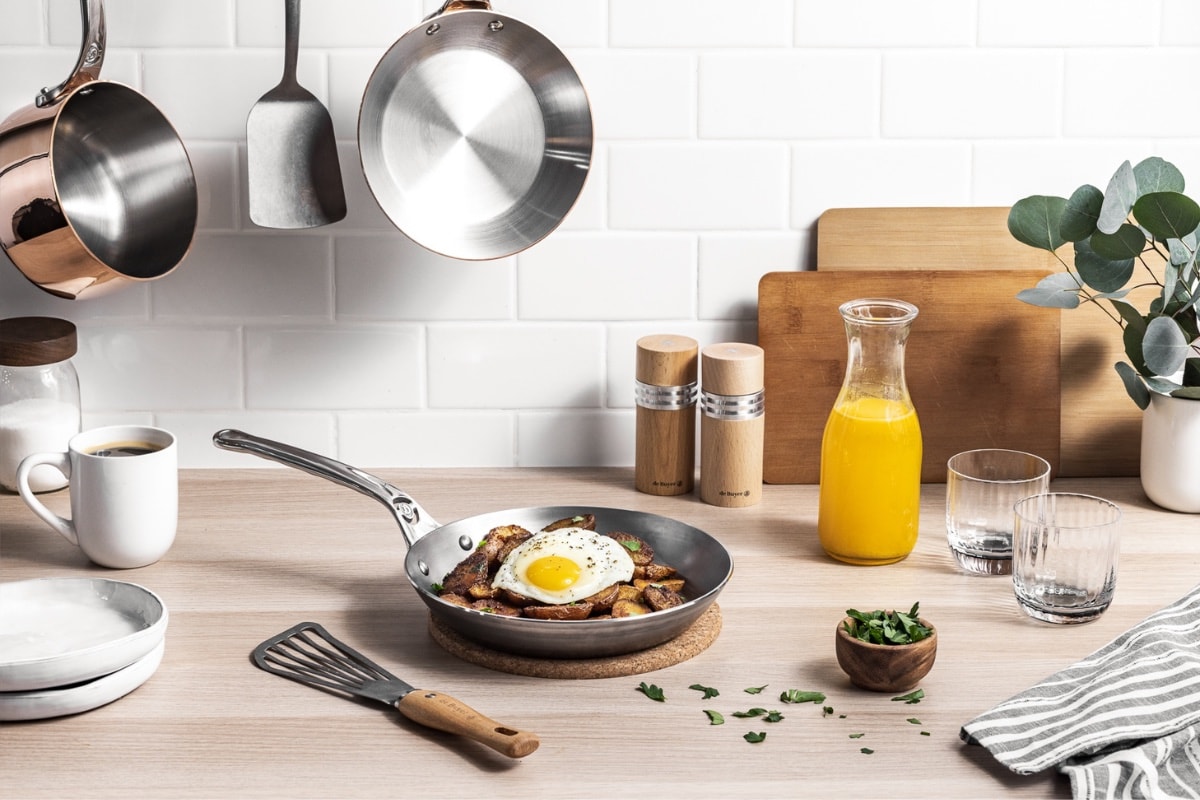 About de Buyer
Since 1830, every de Buyer utensil has been conceived and designed in France following the most stringent quality requirements. They provide high-quality cookware, bakeware, and kitchen utensils fit for professional chefs and passionate home cooks and bakers.
JOC DISCOUNT CODE:
A special discount code for JOC readers: JOCB10
You can use this code to shop at the de Buyer website. The discount code will apply to everything.
GIVEAWAY RULES:
Please Note: Your email for the comment entry has to match your email address in my Email Newsletter Subscription mailing list.
This giveaway contest closes on Monday, December 19, 2022, at 12 p.m. PST and is open to the US Only (excluding Hawaii & Alaska).
Five (5) winners will be selected via Random.org and contacted via email, so please include a valid email address in the email address entry box (please double-check your spelling!).
The winners are required to respond within 36 hours to claim the prize.
HOW TO ENTER:
The more tickets/comments left on this blog post will increase your odds of winning. Good luck!
Ticket 1 (Required): Follow de Buyer Instagram and leave a comment below in this post.
Ticket 2 (Required): Subscribe to JOC Email Newsletter if you haven't and leave a comment below.
Ticket 3 (Optional): Subscribe to de Buyer newsletter and leave a separate comment below.
Ticket 4 (Optional): Follow my Instagram and leave a separate comment below.
Ticket 5 (Optional): Subscribe to my Youtube channel and leave a separate comment below.